Exceed Landscape Solutions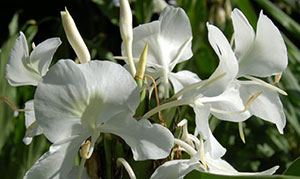 Whether we're working with a commercial business, a planned residential community or an individual homeowner, Exceed Landscape Solutions is in the business of creating images. That means we believe any green space can be beautiful and reflective of your personal style. Whether it's building a patio, undertaking a complete landscape makeover, or simply providing lawn maintenance and upkeep, our job isn't finished until you're impressed with your outdoor living space.
Exceed Landscape Solutions, Inc., founded in 1998 by Holcombe Smith, brings a new level of professionalism and consistency to the green industry in South Carolina. Our staff is knowledgeable in everything from sprinkler repair and driveway repair to outdoor lighting, irrigation, and landscape management. Over the past decade, we've grown to over 40 motivated employees equipped with a fleet of trucks, ample resources, and the knowledge and skills to make your property special. And no matter whether we're working with builders and homeowners associations on multi-family properties and patio homes, or individual property owners and businesses on their homes and buildings, we give each customer unmatched commitment and quality on every budget.
Trade Associations:
South Carolina Landscape and Turfgrass Association (SCLTA) | Greater Columbia Landscape Association (GCLA)
Homebuilders Association of Greater Columbia (HBAGC) | Apartment Association of Greater Columbia (AAGC)
Greater Columbia Chamber of Commerce | Association of General Contractors (AGC)